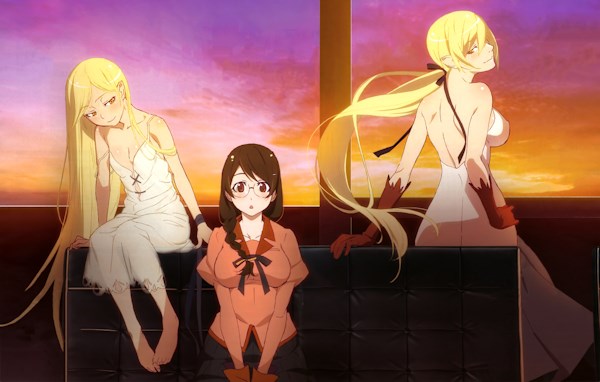 ---
Kizumonogatari movies licensed by MVM
Posted on 01 Feb 2019
---
MVM have announced via twitter that Kizumonogatari, the trilogy of movies from the Monogatari series, has been licensed for distribution in the UK. The films work as a prequel to the main series and translate the original light novels written by Nisio Isin and illustrated by Vofan.
I spoke with MVM owner Tony Allen on the telephone earlier today, he confirms they are aiming to release these this year, but no firm date is set just yet.
It should come as no surprise that the movies will be coming from the same distributor that made the series such a success.
Synopsis of the first film (care of Wikipedia):
Tekketsu:
Koyomi Araragi, a second year high school student at Naoetsu High School, befriends Tsubasa Hanekawa, the top honors student at his school. Tsubasa mentions a rumor about a "blonde vampire" that has been sighted around their town recently. Koyomi, who is usually anti-social, takes a liking to Tsubasa's down-to-earth personality. That evening, Koyomi encounters this rumored vampire: she is Kiss-shot Acerola-orion Heart-under-blade, also known as the "King of Apparitions." The blonde, golden-eyed vampire cries out for Koyomi to save her as she lies in a pool of her own blood, all four of her limbs having been cut off by three vampire hunters. Kiss-shot asks Koyomi to give her his blood in order to save her life, and when he does, Koyomi finds himself reborn as her vampire subordinate.
Tekketsu Trailer: