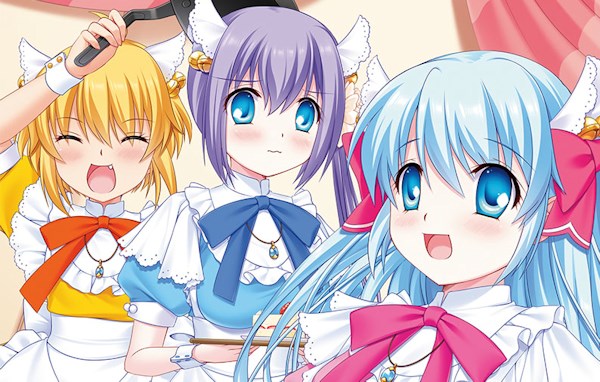 ---
MangaGamer announce original Visual Novel
Our friends at MangaGamer have announced their very own Visual Novel project, Koropokkur in Love ~ A Little Fairy's Tale~. The game will be released on September 27th and features character designs by legendary Hinoue Itaru (Clannad, Kanon, Rewrite).
From the Press Release:
Koropokkur in Love is a tale of a young woman who, after venturing out of her isolated village, experiences love and a vast, brand-new world for the very first time. Amusing troubles await her as she struggles to maintain her human-sized form with the help of her magic powers. The refreshing, at-home atmosphere of the story, cafe, and characters will bring a smile, and possibly a tear to people of all ages.
Following a successful Kickstarter, Koropokkur in Love, will be releasing on September 27th, 2018 and coming to both PC, Mac, and Linux in a dual language release featuring both English and Japanese for Visual Novel fans.
For those who missed the Kickstarter, pre-orders are available through MangaGamer. Fans can also find the title on Steam as well.
Koropokkur in Love ~ A Little Fairy's Tale~
Somewhere in Hokkaido lies a small village of fairies, once known to the locals as 'Koropokkur.' As times changed, their village prohibited its residents from interacting with the human world and the Koropokkur were long forgotten.
However, a few of these young Koropokkur became fascinated with the human world and gazed upon it through a magic viewing pool. Asirrera, in particular, was enamored with an ancient Koropokkur legend of a young girl who ventured out into the human world, became human through the grace of Kanda's Kamuy, the local deity, and found love with a human man.
Asirrera summons up her courage to break the village laws and see the human word for herself, using her magic to transform from the size of an apple to human-sized!
Unfortunately, her clumsiness quickly gets the better of her and ruins Satoru's last ditch efforts to save the maid cafe he runs in Akihabara. Plagued with guilt, she offers to help make amends by staying and working with Satoru to help revive the cafe.
After seeing her plight through the viewing pool, her friends, Cirta and Haruante, leave the village to help. While they're both supportive of Asirrera, they also seem worried by her lack of urgency in fulfilling her true goal...