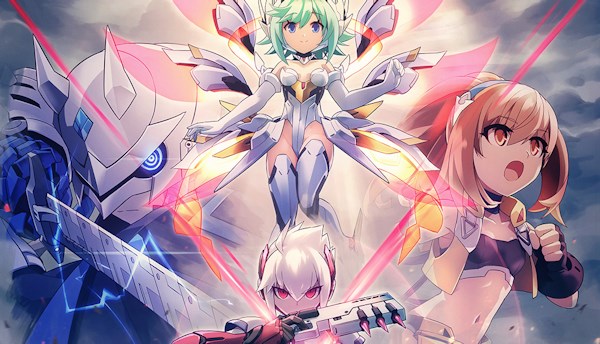 ---
New Gunvolt Chronicles Luminous Avenger iX trailer
The upcoming Gunvolt Chronicles: Luminous Avenger iX trailer showcases allies and enemies, along with gameplay details. The retro-style run'n'gun shooter is the latest in the popular Gunvolt canon, and will be released on September 26th for Nintendo Switch, PS4, Xbox One and Steam. Pre-orders also net an exclusive DLC costume for Lola!
Synopsis:
In the near future, in a nation unknown... Humanity has entered a new age where the majority are now "Adepts" - people who possess supernatural powers known as "Septimas".
Humans who do not have Septimas, known as "Minos", are being hunted and executed by the "Institute for the Promotion of Human Evolution 'Sumeragi'"
Among the Minos, whose everyday lives have turned into a living nightmare, there was an urban legend spoken of only in hushed tones: tales of the "Luminous Avenger iX"
It was a rumour of a warrior clad in pure white armour, accompanied by the Muse of Hope, Lola, who fought for the sake of all Minos.
This story begins when the Luminous Avenger iX, or "Copen", encounters a lone girl.
Full details for the game can be found on the official website here: http://gunvolt.com/en/X/
A limited edition physical copy is being released by Limited Run Games.
Trailer: