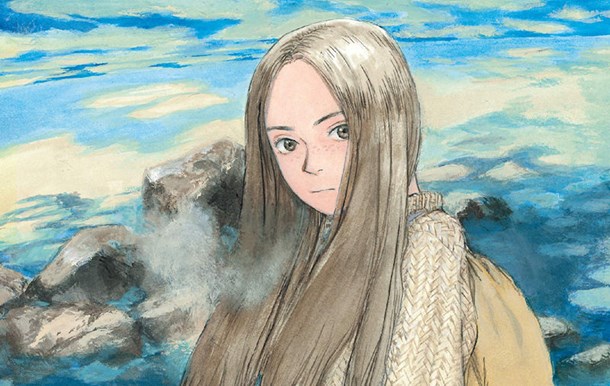 ---
Emanon Vol. 1
Posted on 02 May 2022
---
Way back in 2005 I auditioned for season 2 of the BBC's "The Apprentice". (Stop laughing...)Having enjoyed season 1, and knowing of Alan Sugar through my Dad's interactions with him (some quite comical) I fancied a chance at meeting and sparring with his old acquaintance. During that very long day at a Manchester hotel, I was approached by a young woman about my age who introduced herself - after a few minutes of casual conversation, she exhaled and said "thank God you're NORMAL!"
Having been none too impressed by the narcissists she'd encountered prior to me, we ended up spending the whole day together. We spent the day spotting the biggest posers in the crowd, giggling at some of the ridiculous stories we were overhearing and generally having a terrific time, even planning on dinner together if our interviews went on past 8pm. Sadly, neither of us got that far, finishing about 7pm, and while we didn't keep in touch, for a day it was like having the most amazing time in the world with your best friend. It was just one moment in time and I'll always remember it very fondly, but I often wonder what might have happened had we kept in touch.
In Emanon I found myself thrust back to that moment of my aspirational youth, as a young man named encounters a beautiful girl with long hair and freckles aboard a boat bound for Kyushu in 1967. The two form a strong bond on this fateful voyage, with Emanon (read that name backwards...) revealing her intriguing past to a disbelieving sci-fi fan.
For a book that's essentially about two people having a conversation on a boat, this is hands down one of the best books I've read in recent memory. A masterful character study, it's very clear that Shinji Kajio (winner of the Nihon SF Taisho Award) was touched by a moment of passing genius on his own boat journey that lead to this fascinating book. Of course it's the incredible art of of the Eisner-Nominated Wandering Island, Kenji Tsurata, that brings life and nuance to the work through stunning artwork. Emanon would not be so charming were it not for her easy smile, expressive face and charming body language, all of which make her an alluring mystery for our young protagonist.
Full credit to Dark Horse with their respectful publication of this book. The artwork is shown off in glorious full colour in a gallery at the front and rear of the book, with some ridiculously beautiful arrangements. Interviews with both creators are translated to English, and there's a fascinating after-word that focuses on the influence of Sci Fi writer Robert Heinlein on the genre in Japan, as well as some of the cultural touchstones the story references. It's a fascinating read.
I'm not going to reveal too much about the story, but the themes are similar to the those found in both Frieren (reviewed recently) and To Your Eternity, so fans of either of those tales should pick up Emanon without hesitation. As I've entered my 40's, I find myself pulled further toward titles with a more philosophical bent, and it's absolutely no mystery to me as to why manga is beating US comics hands down - this respect for the reader's intelligence and patience awarded by the author to his readers is really something missing from most modern Western books, but something I'm almost tripping over every other week with Japanese titles. My only regret is not picking this up sooner - the original release was back in 2019!
Follow A.I. on Twitter and Like us on Facebook to get all the latest site updates