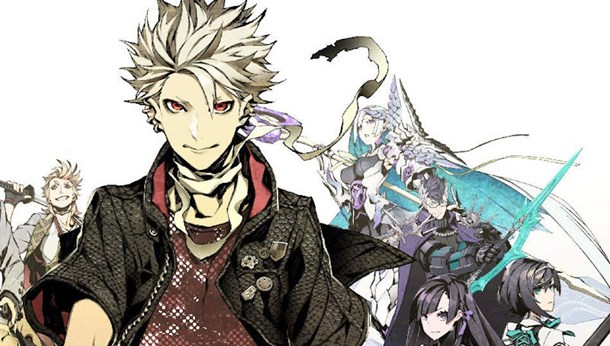 ---
Gadgetry - Shirow Miwa Design Archives
Posted on 26 Apr 2022
---
Coming in at 303 pages, Gadgetry by character designer Shirow Miwa is a weighty tome indeed. The artist is best known for his manga, Dogs, and his contributions to various tribute artbooks, including those published by Square Enix's Monthly Shonen Gangan. However, the first time I was made aware of the artist was through his stunning work on the 7th Dragon games, and later his work on Fate Grand Order and Fire Emblem/Smash Bros.
The majority of the book is devoted to Shiwa's own manga, Studio Trigger's Kiznaiver and the 7th Dragon games, with other works added in smaller runs. Part of this must be down to the sheer number of 7th Dragon games that are covered, but it's interesting to see the designs progress.
Fully translated into English by PIE International, the book contains full colour illustrations, character design work and black and white sketches, all of which give an interesting insight into the level of thought that goes into creating new worlds and the characters that live in them.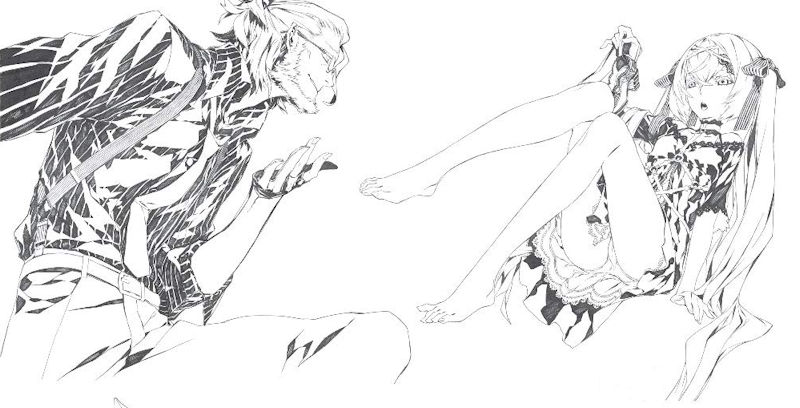 Miwa's sketches are a masterclass in delicate linework
While about 90% of the book gives a focus to the design and line work, there's no shortage of stunning full colour illustrations either. Peppered throughout the pages are promotional images which bring together all the prep work into something polished. The amount of work that often goes into the hair, accessories and clothing can be lost when there's so much to distract on a finished work, but being able to examine every element in minute detail really allows you to pick out those details on more fulsome illustrations. I'm always in awe at the amount of work an artist has to create when working on illustrations, and there's little more satisfying than being shown the ingredients that make the final image possible.
Additionally, there's a section to the rear of the book where the artist shares his thoughts on the work behind each of the series featured, and short as it, the artist process is still fascinating to peep into. PIE doesn't always translate their releases, but on this occasion I'm very pleased that they took the time. Each illustration has an English title, which sounds very basic but is often missing - it's a nice touch to see this here.
The real treasure of the book is at the back however, where a collection of rough works have been collected. I love these early drafts as they show how the professionals work on posing and layouts for more intricate work, and if you're starting out on graphic design, these early design drawings are an absolute must for study.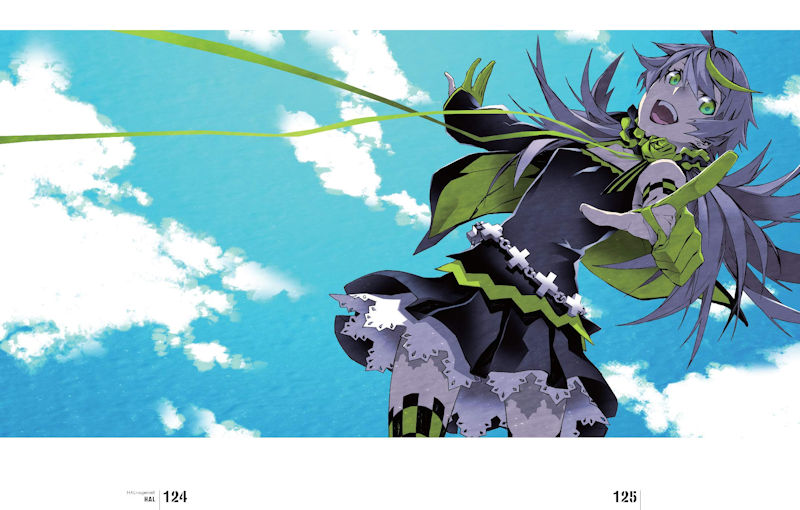 Full colour illustrations are, surprisingly, not the highlight of the book, pretty as they are

Gadgetry is another beautifully presented volume of work from PIE, showcasing a genuine industry talent at the height of his powers. Whether you want to understand more about character design, composition or fashion, there's a lot of value here for under £30. As always, the paper stock is of the highest quality, with a stunning matte cover (which will mark easily so be careful where you read it!). Overall, this is a superb portfolio of work from one of Japan's leading designers, and an absolute treat for the coffee table.
Follow A.I. on Twitter and Like us on Facebook to get all the latest site updates