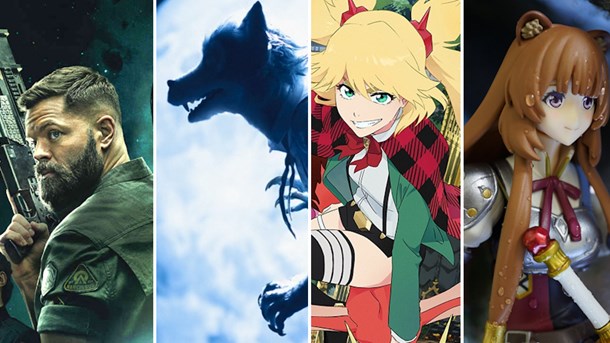 ---
2020 in Review
Posted on 01 Jan 2021
---
With 2020 now firmly behind us, it's hard to look back with any real fondness for what was, in a lot of respects, a terrible year. What we can do is cling on to whatever bought us joy in these dark times, and on that note there have been some highlights to dispel the gloom, so let's concentrate on those and hope for a better 2021.
Anime
Fair to say I haven't seen as much anime as I would have liked this year, the cupboard now overflowing with box-sets I have yet to sit down with. Between crisis management at work and a baby to look after, time alone has been somewhat sparse. That's not to say that there weren't some damn fine highlights, the first of which landed in January with the theatrical release of Weathering With You. I was able to enjoy this with a good friend named Tom, and was intended to be the first of many such excursions. We all know how that turned out, but my goodness if there was an anime film that popped on the big screen, this was assuredly it. With the 4K release now on it's way to lucky fans, this is bound to remain a classic of modern anime cinema.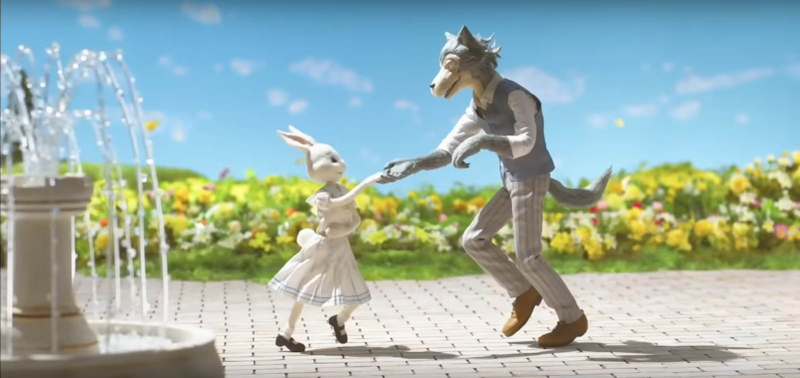 Best Anime opening of 2020, BEASTARS on Netflix
BEASTARS landed on Netflix, with it's wonderful stop-motion opening and wonderfully mature take on an anthropomorphised world. It was just the start of yet more amazing anime on the streaming service which would be capped with BNA and The Great Pretender from the same ULTRA+ block of programming later in the year. Even older series that saw a debut, such as the creepy Parasyte and Jojo's Bizarre Adventure, have been a joy to watch.
Crunchyroll has continued to impress, despite my initial reservations over their Studio Ellation project. With almost too much to cover, one series (well, film cut into 3 parts) did stand out, which was Burn the Witch, Tite Kubo's in-Universe Bleach side-story. I wasn't blown away as I wanted to be, but I did enjoy the characters and I really hope it does well enough to see a proper expansion. Heck, even the manga would be appreciated!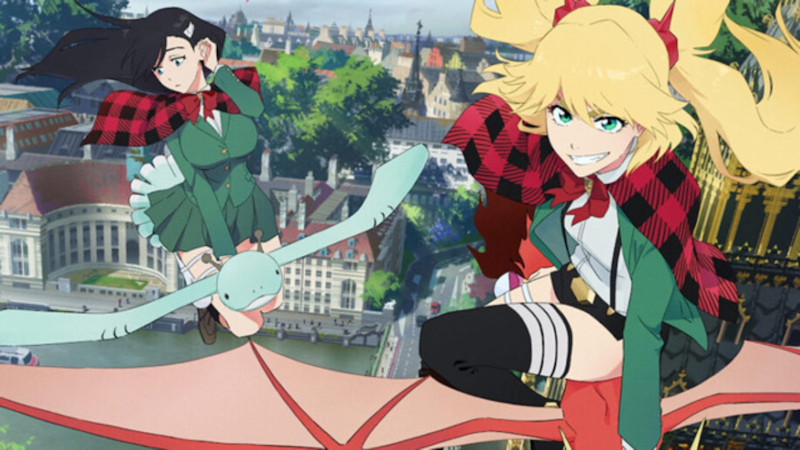 Burn the Witch - pretty but lacking.
Speaking of Crunchyroll, the year's biggest news was the sale of said service to Funimation for over 1 billion dollars! This is going to cause a huge shift in the way we consume anime in the West (in fact the shockwaves have already hit, though I can't go into too much detail at this time). I did write an opinion piece on this for The UK Anime Network when the deal was being mooted, but suffice to say things have moved along since everything came out into the open.
Artbooks, Artists and Creatives
What a great year it's been for those who love art too - Udon continue to put out the most incredible books, this year impressing with their Street Fighter Swimsuit Special, full of fun and flirty images of the impressive character roster. The array of styles and inspirational creative choices on display made it a real treat, though I confess Bryony wasn't in love with the racy cover!
PIE International continue to bring across the very best Japanese artbooks to make my shelves buckle, with three being reviewed in quick succession - Everyday Scenes from a Parallel World is a breath-taking flutter into imaginary worlds, Fashion Illustration - Article of the Day brings you some terrific costume designs from high-end chic to edgy urban streetwear, and Girls Illustration is a just a lovely, feminine tome which shows the playful and (mostly) softer side of Moe art.
Just sneaking in before the new year was VOFAN's Colorful Dreams, an amazing piece of work that really takes you to other worlds. Possibly my most popular review of the year!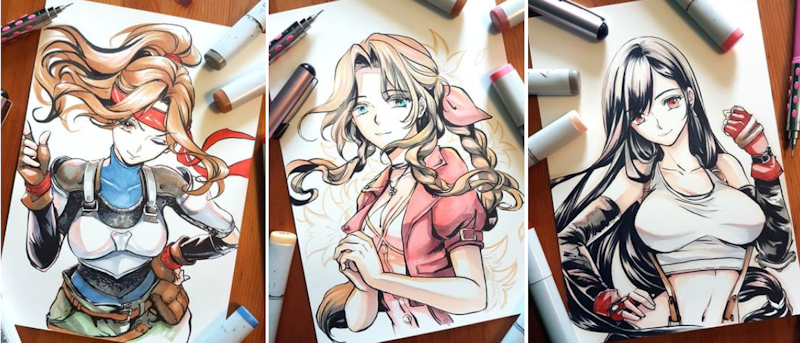 Purchased as part of Rachta Lin's Inktober Kickstarter
Once again I've been commissioning creative projects, from Rachta Lin's Final Fantasy illustrations to Xeph Nyan's brand new UK Anime Network Mascot Mizuki, I may not have broken the bank this year, but I'm please to say I've been able to support artists through direct work and Patreon this year.
Toys!
Bloody hell, what a year for plastic purchasing! Not only have I been picking up almost all of Hasbro's Transformers: Earthrise figures (which are the best G1 updates we've ever had) but also their Black Series. This year I got around to watching Star Wars Rebels, so obviously the female crew were picked up, along with a hard-to-find Clone Wars Ahsoka Tano. I could do with less of the "store exclusive" nonsense that just inflates prices and throttles supply, but overall I've been pleased with what I've been able to acquire. The only mainline release I thought worth publishing was the Super Megatron Takara Mall Exclusive, but really it's been a great year for third party, and that's where I've focussed my firepower.


In a word: Epic.
Legends (small) scale third party company Newage has been been hitting one home run after another this year, battling against rivals Magic Square for dominance of the collectors market. It seems that Newage is winning the battle for hearts and minds with releases like their toy-style Reflector, but just occasionally Magic Square hit back, as my snappily titled piece The Battle of the Legends-scale third-party Soundwave's demonstrates! On the other end of the spectrum, and despite some legal sidesteps, the titanic Cell (aka Unicron) figure was released this year too, and what a fantastic beast it is! I'm not usually one for massive figures of any stripe, but given that Hasbro's official version is even larger and selling for £750, this seemed like my best bet!
It's also been a pleasure to have my passion for anime figures reignited too, with the Metal Build Evangelion Units 1 & 2 figures, the Raphtalia Figma and SH Figuarts Android 21 all being worthy of review.
Manga
Good grief, I've read a lot of manga this year! My backlog is ridiculous, but I've been reviewing books over on UKA, the best of which I'd like to share with you here. First up has to be Not Your Idol, a gripping thriller which follows the exploits of an ex-idol singer who suffered a traumatic event and now wrestles with the consequences. It's a far better book than I'd anticipated, and since I've declared it my "Manga of the Year", it really should be mentioned here!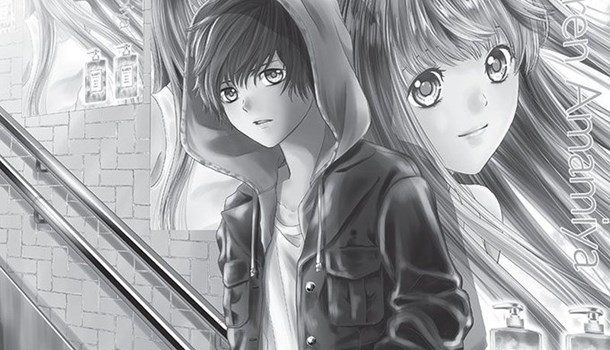 The superb Not Your Idol from Viz
At the opposite end of the spectrum comes Transformers: The Manga, which is a tricky one. Released for the first time in English, these Japanese Transformers strips are aimed at a very young audience and are presented in beautiful hardback volumes. It's a fantastic treat to be able to read them, but honestly they're about 30 years too
Outside Interests
I can't quite get over how good TV has been this year, despite the pandemic. The Mandalorian opened well but finished in absolutely spectacular fashion (oh the FEELS!) and The Expanse has been uniformly excellent, the only fly in the ointment being allegations made against series regular (and basically saviour of the show when it was cancelled on SyFy) Cas Anvar. Season 6 will be the last in the current run, but as his departure was unplanned, it remains to be seen how it will be handled in Season 6. It's a huge shame for the show, but as the investigation has concluded with what appears to be pretty damning evidence, was the right call in this case.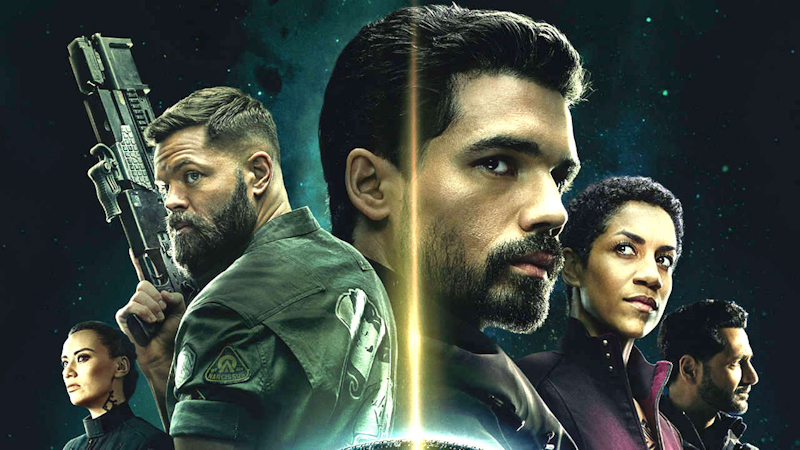 The Expanse - what your 4K TV was made for
Billions was also cut short due to the pandemic, but the saga of Bobby Axelrod vs Chuck Rhoades remains compelling viewing, and is highly recommended if you haven't seen it yet.
The "Other" Place, The UK Anime Network
Let's segway over to UKA for a brief moment - this year I've been putting a tremendous amount of effort into running the site, now fully back in the driver's chair with Mr Seb expecting his first baby any day now (congratulations old man!). I've been working with Japanese talent and studios to bring across a slew of exclusive articles, interviews and features that you just won't find anywhere else (except on here occasionally!) Featuring musican Hige Driver (New Game), Mecha legend Ollie Barder, Onyx Equinox creator Sofia Alexander, Game Producer Masaki Sakari (Phantom Breaker) and even a report on the New Generation LIVE 2020 concert, it's the sort of stuff I love to read and am even more thrilled to be a part of. We have so many more coming up that I just can't reveal yet, but we have voice actors, musicians, Youtube projects and even Western anime projects to talk to and about over the next few months.


The new Mizuki courtesy of Singapore artist Xeph Nyan, in her Halloween outfit
Aside from my own work there's been excellent articles contributed by Alex Jones (Kotatsu Festival Online), Dan Barnett (Ghost in the Shell 25th Anniversary Retrospective), Angelo Bacciarelli (Anime & Coffee) and Rob Frazer (Free Anime 4 All), the sort of varied and interesting work I'm immensely proud to give a platform to.
The redesign of the site was made a priority, and keeping the old girl free of adverts and paid guest posts has become a daily management exercise, but worth every minute of my time. The fact that I still find time to ramble on Anime Independent is even more of a blessing (though requiring a lot of late nights!)
Looking Forward
There's so many exciting prospects in the new year, whether we're talking about new shows (Don't Toy with me Miss Nagataro being of particular interest, love that manga!) or the industry at large, which is changing at a very rapid pace. Just looking at my pre-order list, there's going to be plenty of photography and releases to talk about on here, so I hope you'll join me for our third year of anime-related chicanery. Stay safe and have a great 2021!
Follow A.I. on Twitter and Like us on Facebook to get all the latest site updates